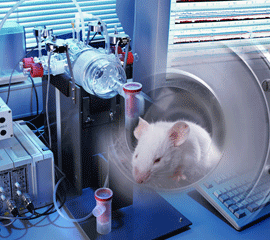 Each chemical is characterised by at least one, but up to 15 studies, with the majority of chemicals having 1 to 4 studies. L(N)OEL values (lowest (no) observed effects level) are given for each effect and each study.

The description of observed effects and corresponding targets/organs depends highly on the authors/laboratory of the study, even if OECD guidelines are applied. Therefore, harmonised glossaries describing targets/organs and observed effects were created for RepDose.

The content and structure of the database RepDose provide a sound basis to perform analyses on repeated dose toxicity. RepDose is used by the group of chemical risk assessment at Fraunhofer ITEM to analyse and improve risk assessment strategies.
Tluczkiewicz I, Batke M, Kroese D, Buist H, Aldenberg T, Pauné E, Grimm H, Kühne R, Schüürmann G, Mangelsdorf I, Escher SE. (The OSIRIS Weight of Evidence approach: ITS for the endpoints repeated-dose toxicity (RepDose ITS).) Regul Toxicol Pharmacol. Volume 67, Issue 2, November 2013, Pages 157–169

Escher SE, Batke M, Hoffmann-Doerr S., Messinger H, Mangelsdorf I (2013) Interspecies extrapolation based on the RepDose database - A probabilistic approach. Toxicol Lett. 2013 Apr 12;218(2):159-65.

Batke M, Escher S, Hoffmann-Doerr S, Melber C, Messinger H, Mangelsdorf I (2011) Evaluation of time extrapolation factors based on the database RepDose. Toxicol. Lett. 28;205(2)

Batke M, Aldenberg T, Escher S, Mangelsdorf I. (2013) Relevance of non-guideline studies for risk assessment: the coverage model based on most frequent targets in repeated dose toxicity studies. Toxicol Lett. 2013 Apr 26;218(3):293-8.

Tluczkiewicz, I.; Buist, H.E.; Martin, M.T.; Mangelsdorf, I.; Escher, S.E. (2011) Improvement of the Cramer classification for oral exposure using the database TTC RepDose - A strategy description. Reg. Toxicol. and Pharmacol. 61, 340-350

Escher SE, Tluczkiewicz I, Batke M, Bitsch A, Melber C, Kroese ED, Buist HE & Mangelsdorf I (2010) Evaluation of inhalation TTC values with the database RepDose. Regul. Toxicol. Pharmacol. 58(2):259-274